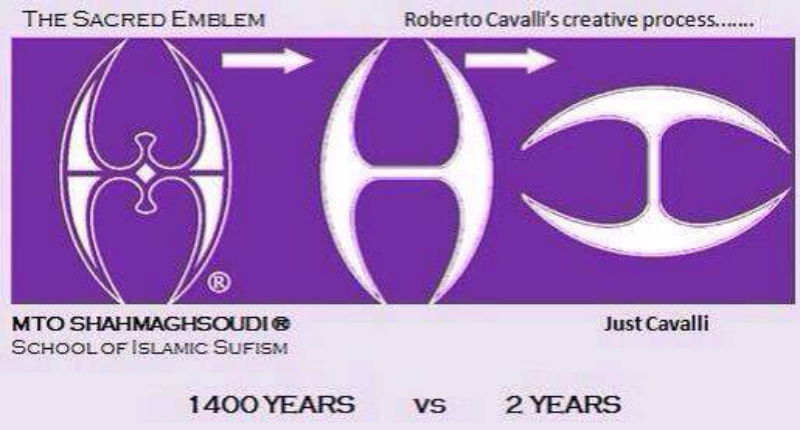 A designer's greatest asset is creativity. It is an expression of universal beauty to be enjoyed by everyone. We all express our creativity in different forms. But we all have one common thread: The uniqueness of our creative expression. It is what makes us all unique, whilst making us profoundly connected.
When a designer sacrifices creativity for financial gain, he loses what makes him unique. Lost is that essence that makes creativity beautiful and mesmerizing. The soul leaves the design. The attraction no longer remains.
Roberto Cavalli has not only sacrificed his creativity, but has gone a step further and plagiarized an image that is extremely sacred to hundreds of thousands across the world. Having done this with  the Hindus in 2004, he seems not to have learnt his lesson a decade on.
The image he has used is protected under Trademark law. Inexplicably this has not stopped him from exploiting the image, and indeed using nude models to advance this commercial process. We have reached out to him and asked politely for him to remove the logo and to apologize, but he has ignored our outreach.
Please consider helping our cause. We must collectively work to raise awareness around this issue. Corporations should not be able to get away with offending faith groups. This is very simply bullying. It is the abuse of one's position of influence!
Here is what you can do to help:
Comment on this blog and share with your social circle
Join us on social media using #TakeOffJustLogo
If you're a reporter / blogger, we would like for you to cover this story