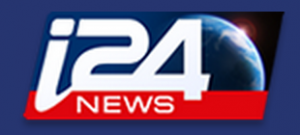 Italian designer Roberto Cavalli being accused of using a sacred Sufi symbol to promote perfume
Italian fashion designer Roberto Cavalli is being accused of hijacking a symbol used by a school of Sufism, a branch of Islam, to promote his JustCavalli perfume.
The group Sufi Rights said on its website that it was working with students to highlight the "offense Roberto Cavalli… has caused by using their emblem" on the scent.
The group's comments follow a social media campaign, including the Twitter hashtag #TakeOffJustLogo, by students.
Sufi Rights describes its objective as providing a voice to Sufis by "protecting the sanctity of their faith" and raising awareness about its misrepresentation.
According to the organization, the designer has rotated the symbol of the MTO Shahmaghsoudi School of Islamic Sufism – two arcs linked in the middle – by 90 degrees to come up with the one used on his perfume.
The school, which grew out of the Iranian diaspora, has branches in several countries.
The symbol had been "long used by Sufis", Farid Benaissa, one of the movement's organizers, told AFP.
Several protests have already taken place outside Roberto Cavalli shops in Dallas, Los Angeles, New York, Washington, Dusseldorf and London. Others are planned, including in Paris.
"They (the students) are demanding the withdrawal of all products using their symbol," said Sufi Rights, adding that the demand was based on "a refusal to see the sacred character of their faith sullied".