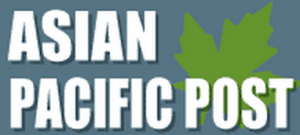 On Saturday, July 12, 2014, Sufi students from the #TakeOffJustLogo campaign gathered around the Vancouver Art Gallery and Hudson's Bay Company to protest fashion designer Roberto Cavalli's use of a trademarked Sufi symbol. The contested symbol is being used for the "Just Cavalli" brand logo.
Locals and tourists supported the cause by signing the campaign's online petition.
The spiritual Sufi symbol has been trademarked for 27 years, has been documented for 150 years, and is associated with 1400 years of heritage of the M.T.O Shahmaghsoudi School of Islamic Sufism. The symbol is embedded with sacred iconography which spells out the name of God in Arabic and represents the heart.
People around the world have been protesting Roberto Cavalli's use of the symbol as his own. Roberto Cavalli attempted to rebrand the symbol as a 'snake-bite,' which he claims represents sexuality, lust, and carnality.